Back to School Resources
School News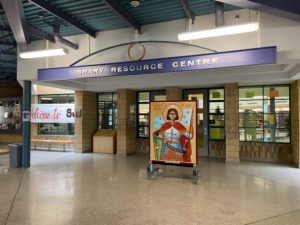 Welcome Back St. Joan of Arc Students and Staff!
The Library is now officially open for this school year.
Students are welcome to come to the library for quiet study,  computer use and to even sign out a book. Any students on spare or taking an e-learning course are able to use the library throughout the day. 
Board News
The York Catholic District School Board worked closely with its partners at the Ministry of Education, York Region Public Health, and with Board staff to prepare for the return to school in September. By aligning our practices with their guidance, we are confident our schools will continue to be safe, inclusive places to learn and work throughout the 2021-2022 school year.
This page ... Continue reading "2021-2022 School Re-entry Plan for Families"
Virtual programs help newcomers adapt and learn about York Catholic schools
The York Catholic District School Board, in partnership with Catholic Community Services of York Region and Immigration, Refugees and Citizenship Canada is proud to offer two school orientation programs for newcomers to Canada. Newcomer students and their parents who moved to Canada in 2021 or 2020, as well as ESL/ELL  students are strongly encouraged ... Continue reading "Youth who are new to Canada are invited to attend school orientation programs"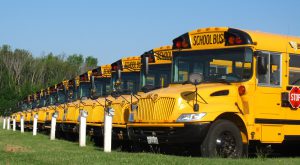 STSYR oversees school transportation for the York Catholic District School Board
Student Transportation Services of York Region (STSYR) is the transportation consortium for the York Catholic District School Board (YCDSB) and the York Region District School Board (YRDSB). STSYR provides service to more than 56,000 students in 300+ schools, covering more than 90,000 kilometers daily. STSYR works closely with school bus ... Continue reading "School Transportation Information for the New School Year"