Below you will find information and direction about registering with Saint Joan of Arc Catholic High School.
Please begin by viewing our video presentation of The Grade 8 Parent Information Evening. Simply click on the image to discover why Saint Joan of Arc CHS is the perfect fit for your grade 8 child/children.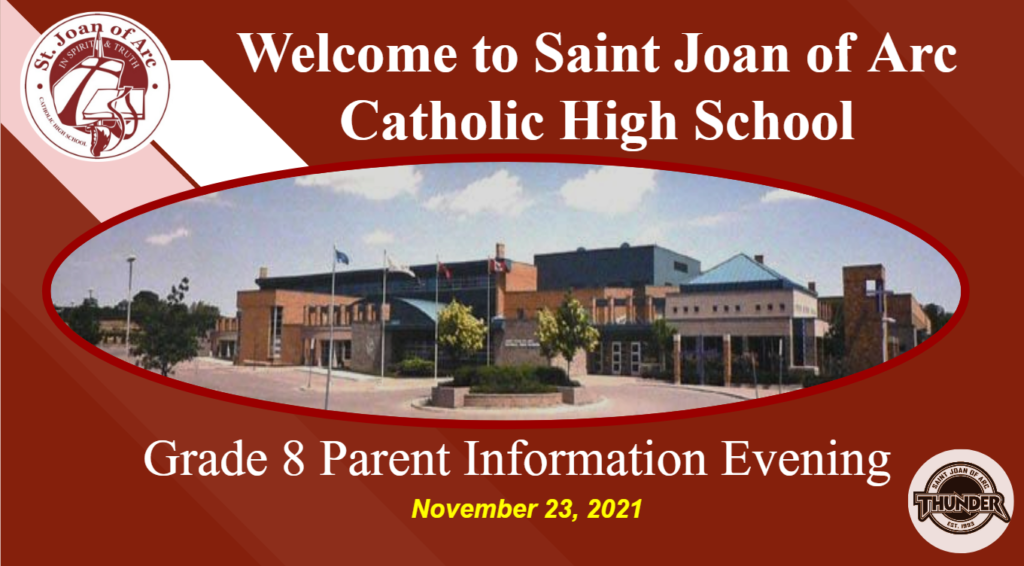 For your convenience, we have created Departmental Slide Decks, so that you can review specific information pertaining to any department at your leisure.
St. Joan of Arc General Information
Have a Question?
If you have any question(s) after viewing the presentation or any of the Departmental Slide Decks, please fill out our Q&A form. We will happily send you a response!
Secondary (9-12) Admission Procedure
St. Joan of Arc Feeder Schools & other YCDSB School Registrations
Advanced Placement Program
Registrations for students who are not currently enrolled in YCDSB
ESL & Newcomer School Registrations
Registration & AP Programming Payments
Uniforms
Gr 9 Course Descriptions
Transportation and Busing